---
WHO WE ARE
A team of the country's most elite Master Barbers. Our home location is in Lynchburg Tennessee, the home of Jack Daniel's Whiskey. We travel to nationally recognized events including music festivals, pro sporting competitions, auto races, and motorcycle rallies providing top shelf barbering services.

Modern Salon Interview
The Man behind the clippers that started it all! Click below for full interview.
Interview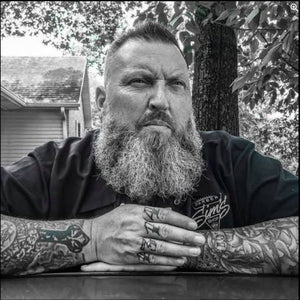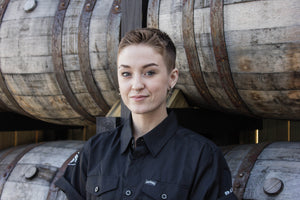 Meet Sara
Born in Lynchburg,TN Sara got her start in hair quite early by giving her barbie dolls drastic hair transformations.
She discovered her true passion for doing hair in high school. After starting her career in Madison, Wisconsin in a salon setting, she decided to lean more in the Barbering direction and moved to NYC. 
She has worked as an editorial stylist and celebrity stylist, and also managed multiple barber shops in Manhattan. 
When she is not giving guests a top notch experience at Barber Authority, she spends her time hiking and listening to podcasts. 
Book Now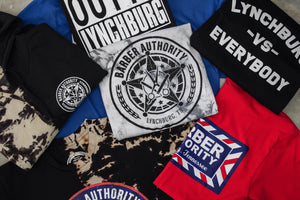 We carry one of a kind clothing, such as Whiskey & Charcoal dyed hoodies & T-shirts. Each Garment is individually hand dyed. No two are the same. All of our merch is hand dyed & printed in Nashville,TN!
Shop
Barber Authority
10 Mechanic St.
Lynchburg, TN 37352
Tuesday - Saturday
931-464-4000
10:00 AM - 5 :00 PM